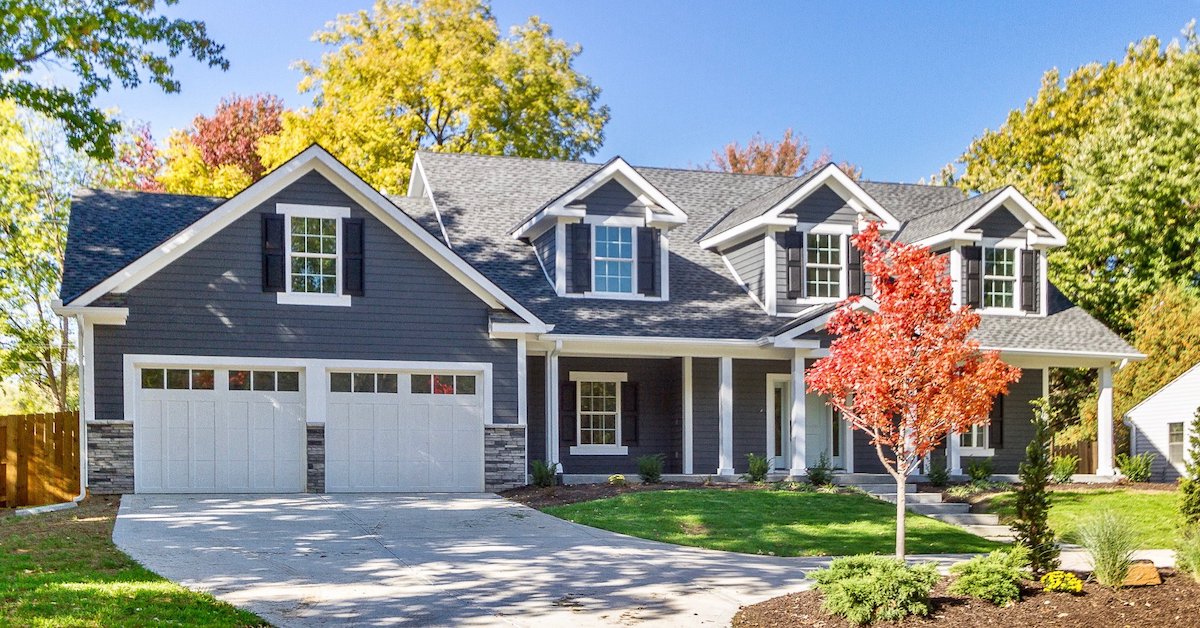 It's hard to imagine being able to tell the difference between a company that does an amazing job, and one that will leave you with a roofing disaster. That's why we wanted to put together this list of the top 10 reasons our company does better then all other companies. Here, you'll learn what is sets us apart from your average roofing company.
1. Licensed & Insured
The first thing that makes us different is that we are licensed and insured. This is something most roofing companies don't do, because they want to save money by not providing it. This is bad for both you, and the company. You see, if you don't have enough money to pay your deductible, or your insurance doesn't cover it, then neither of these companies will be able to help you.
2. Good Standing
We are members of the National Roofing Contractors Association, one of the US construction industry's trade associations and a voice in the roofing industry for information. All members of our team are also Master Shingle Applicator Certified through CertainTeed. This means professional service by a qualified member of our team. Better Business Bureau and BOMA – Wisconsin also contribute to our good standings.
3. Pricing
We guarantee the best pricing for all of our commercial and residential projects. This means you won't be over charged, and you'll have a roofing job done properly.
4. Communication
We have an easy to use website, where we provide all of our clients with a step-by-step process on how the job is going to take place. From the point you submit your request with our company, we are in touch with you every step of the way ensuring you are not left in the dark not knowing the next step.
5. Professional Roofers that Know What We're Doing
We have roofing professionals that have done many different variations of both residential and commercials projects before. We are not just running around trying to save money but rather we know how to do the job properly, and how to make sure it gets done right. Our accreditations and certifications backs us up every step of the way.
6. We Can Tell If There Are Any Issues Right Away
We offer both residential and commercial roof inspections. This is important, because most roofers will tell you "it looks good, I can't see any issues." This is not only inaccurate, but it's also almost impossible to know all the issues that can come up with a roof. In some cases you don't need a new roof, but a repair which would save you money. That's why we offer it.
7. We Have Local Experience
We know and understanding our local economy, housing market, roof types and weather elements. Because of this, we can recommend the best plans for your roof and provide you with our estimations of longevity, security and comfort in your decisions for a roof.
8. Cleanliness
We are extremely careful to not leave any evidence that we were there, when working on your roof. A tear off can be messy and often times leave a lot of debris around the area. Our teams are very careful in ensuring all areas of the project are cleaned prior to the completion of the project. This is very important while working in large neighborhoods.
9. We Are Not Storm Chasers
Storm chasers take advantage of bad weather and explore the homeowners and insurance companies. This leads to unfair means to repair your roof that maybe not need any repairing in the first place. We will never take jobs that we know are not going to be a success.
10. We Perform Preventative Maintenance
We suggest and perform preventative maintenance on all projects that we feel the roof will benefit from the additional work. This can help extend the life of your roof. These types of options can be rewarding when learning a fully replaced roof may not be needed. In which a maintenance program can help greatly and is often times most rewarding in our commercial segments.
11 (bonus!). We Give Personal Attention
We give personal attention to EVERY job. This way, you know who can help you in regards to your questions, or concerns. You'll have a direct line of communication with the person handling your project as well. We don't win unless you win which is why we go out of our way to ensuring you receive and get all the attention for your project, big or small.
I want to thank you and your crew for the work you did at our house last week. We are so impressed with the quality of the work, the professionalism, and really feel like your team went above and beyond anything we were expecting. We could not be more grateful for how quickly you were able to get to our roof especially considering the rain we saw over the weekend!

Amanda Brenner