Wisconsin's #1 Siding Contractor: Vinyl – Your Trusted Choice for Durability and Beauty
When it comes to transforming the look of your home or business, choosing the right siding material is crucial. In Wisconsin, where the weather can be harsh and unpredictable, finding a siding option that offers both durability and aesthetic appeal is essential. That's why vinyl siding has emerged as the go-to choice for property owners across the state. As the leading siding contractor near you, Accurate Roof Management is proud to offer high-quality vinyl siding solutions that combine exceptional durability, low maintenance, and endless design possibilities. Read on to discover why we are Wisconsin's #1 choice for vinyl siding.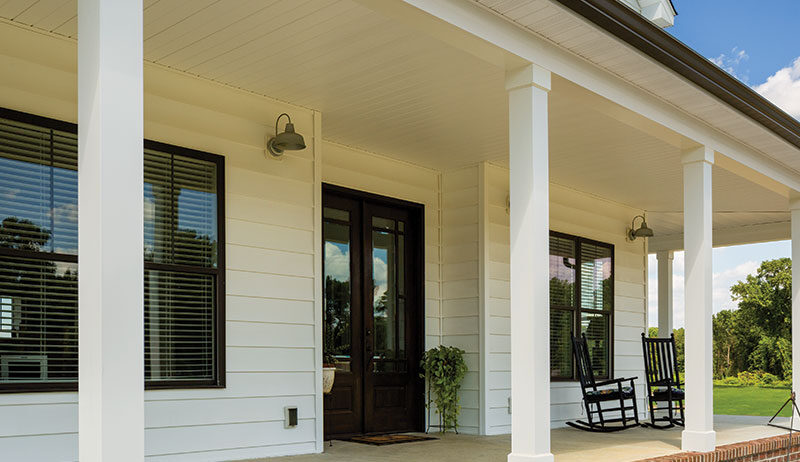 Unmatched Durability:
When you search for a "roof company near me" or "roof contractors," durability is likely at the top of your list. With its exceptional resistance to extreme temperatures, high winds, and heavy precipitation, vinyl siding is built to last. Unlike other siding materials, vinyl won't fade, crack, warp, or succumb to pests. By choosing vinyl siding from Accurate Roof Management, you're investing in a long-lasting solution that will protect your property for years to come.
Low Maintenance Requirements:
We understand that homeowners and businesses in Wisconsin lead busy lives and prefer a siding material that requires minimal upkeep. Vinyl siding is designed to be low maintenance, offering a hassle-free solution that allows you to focus on what matters most. With its resistance to moisture, mold, and mildew, vinyl siding won't rot or decay. A simple wash with mild detergent and water is all it takes to keep your vinyl siding looking fresh and vibrant, saving you time and effort.
Versatile Design Options:
At Accurate Roof Management, we believe that your property's exterior should reflect your unique style and personality. That's why our vinyl siding comes in a wide range of colors, textures, and profiles. Whether you prefer a classic, timeless look or a more contemporary aesthetic, our vinyl siding options can be customized to match your vision. With our expert installation team, your property will stand out from the rest with its stunning vinyl siding makeover.
Energy Efficiency:
In an era of increasing energy costs, it's important to choose a siding material that contributes to your property's energy efficiency. Vinyl siding offers excellent insulation properties, reducing heat transfer and helping to maintain a comfortable indoor temperature. This means less reliance on heating and cooling systems, leading to potential energy savings and lower utility bills. By opting for vinyl siding from Accurate Roof Management, you're not only enhancing the appearance of your property but also investing in its energy efficiency.

Not sure which colors work best? Try the LP® SmartSide®
HOME VISUALIZER
Take the next step toward picturing our colors on your home by exploring combinations on a sample home or a photo of your actual house.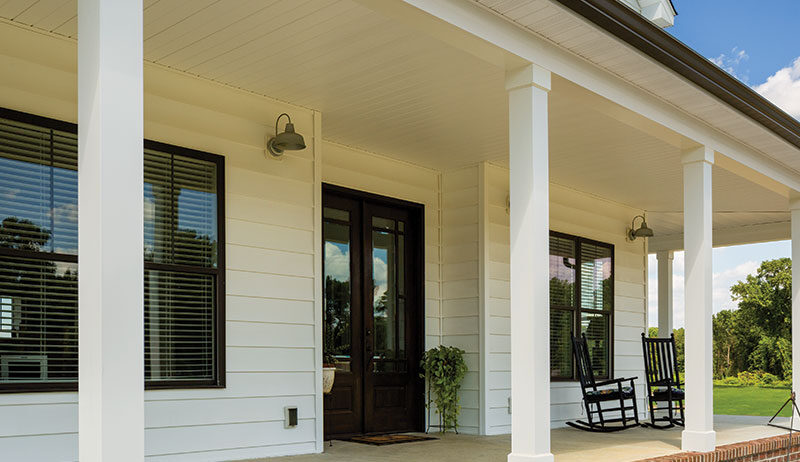 Vinyl Siding
Choose vinyl siding for its durability, low maintenance, versatility, energy efficiency, and cost-effectiveness. With resistance to fading, cracking, warping, and pests, vinyl siding offers long-lasting protection. Its minimal upkeep requirements eliminate the need for painting or staining.
Available in various colors and textures, vinyl siding allows for customizable designs. It provides insulation, reducing heat transfer and saving energy. Moreover, vinyl siding is an affordable option that offers long-term cost savings. Make the smart choice for your property with vinyl siding, ensuring lasting beauty, easy maintenance, and energy efficiency.
Mastic Vinyl Residential Siding
Ply Gem designs Vinyl Siding for virtually every situation — for high heat and extreme sun, for pounding hail and hurricane-force winds, for everyday dents and dings, for the ultimate in color choices, and more. Ply Gem's proprietary technologies ensure our vinyl siding holds tight, lasts longer, and performs well year after year.
Ovation
With more color and style choices than any other competitor in this class of vinyl siding, it's easy to make your vision a reality with Ovation™ Siding.
Structure Home Insulation System
Structure® Home Insulation System™ Siding is an exclusive combination of vinyl siding technologies and high-performance foam that wraps your home in a continuous blanket of insulation, keeping you warm in winter and cool in summer.
Quest
Quest® premium vinyl siding includes a tornado-tough design to hold tight in the highest winds. Virtually maintenance-free and beautiful season after season.
Carvedwood 44
Carvedwood•44® is an ideal choice for remodelers because of its optimal thickness and wide selection of designer-inspired colors.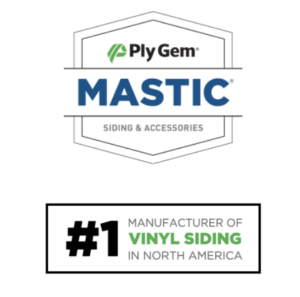 Not sure which colors work best? Try the Home Design Visualizer
Home Visualizer
Select an interactive image and start designing a home with Mastic colors, products, and palettes.
5-Star Review
"The team was punctual, efficient, and communicated well throughout the project. They also did a great job cleaning up the site after finishing the repairs. I'm pleased with the quality of work and the overall experience."