Commercial Roofing
As a business owner, choosing the right contractor for your commercial roofing needs is a crucial decision. The quality of your roof installation, repair, or maintenance can directly impact the integrity of your building, the comfort of your employees, and the longevity of your investment. To ensure a successful roofing project, it's essential to select a reliable and experienced commercial roofing contractor. In this article, we will guide you through the key considerations and steps to help you make an informed choice.
Evaluate Their Experience and Expertise: When it comes to commercial roofing, experience matters. Look for a contractor with a solid track record and extensive experience in handling projects similar to yours. Consider their expertise in commercial roofing systems, such as flat roofs, metal roofs, or TPO roofs. A seasoned contractor will have the knowledge and skills to navigate potential challenges and provide effective solutions tailored to your specific needs.
Check Their Credentials and Licensing: Ensure that the contractor you choose is properly licensed, bonded, and insured. These credentials not only demonstrate their professionalism but also protect you from liability in case of any unforeseen incidents. Ask for proof of insurance and licenses, and verify their authenticity with the relevant authorities. Additionally, check if they are certified or affiliated with reputable roofing associations or manufacturers, as it reflects their commitment to quality and continuous training.
Review Their Portfolio and References: Ask the contractor to provide a portfolio of their previous commercial roofing projects. Take the time to review their workmanship, attention to detail, and the overall quality of their installations. Request references from past clients and reach out to them to inquire about their experience working with the contractor. Positive feedback and testimonials from satisfied customers can provide valuable insights into the contractor's reliability and customer service.
Assess Their Safety Practices: Safety should be a top priority for any roofing project. Inquire about the contractor's safety practices and protocols to ensure they prioritize the well-being of their workers and comply with industry standards. Ask if their crew undergoes regular safety training and if they have a comprehensive safety program in place. A contractor committed to safety not only protects their workers but also minimizes potential risks and liabilities during the project.
Request Detailed Estimates and Contracts: Obtain detailed written estimates from multiple contractors for the scope of work involved in your project. A comprehensive estimate should outline the materials, labor costs, project timeline, warranties, and any additional services or potential extra charges. Carefully compare the estimates, ensuring all necessary components are included. Once you've chosen a contractor, ensure that all agreed-upon terms and conditions are clearly stated in a written contract before work begins. This contract should protect both parties and provide a clear framework for the project.
Conclusion
Choosing the right commercial roofing contractor is a critical decision that can impact the success and longevity of your business. By considering their experience, credentials, portfolio, safety practices, and having detailed estimates and contracts, you can make an informed choice. Investing time and effort in selecting the right contractor will ultimately lead to a successful roofing project that provides long-lasting protection for your commercial property.
Remember, Accurate Roof Management is here to serve your commercial roofing needs with our experienced team, commitment to quality, and exceptional customer service. Contact us today for a free estimate and let us ensure the integrity and durability of your business's roof.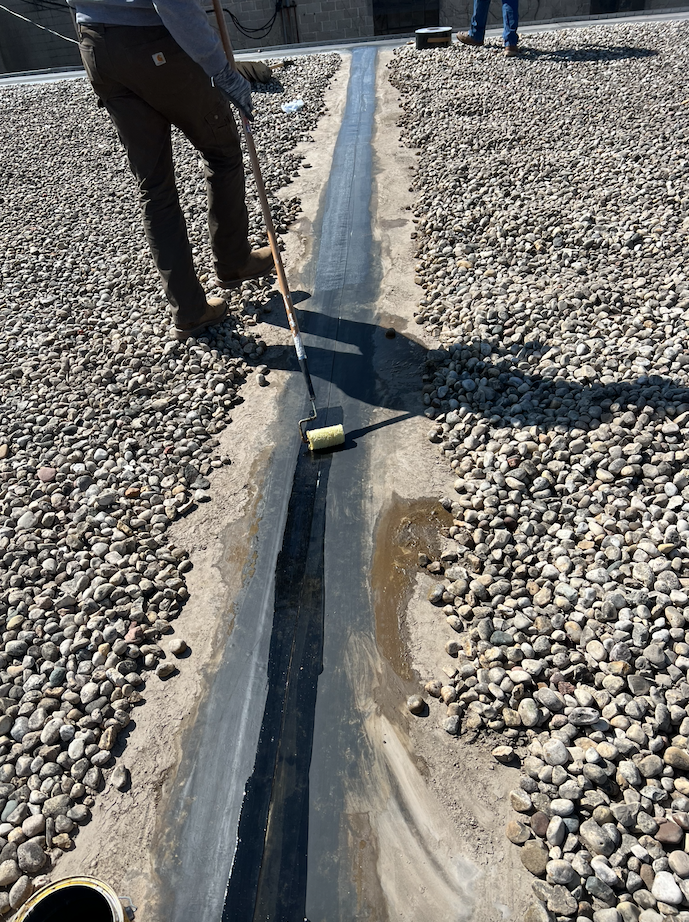 Free Estimates
In addition to the top three reasons to replace your roof, we're happy to offer free estimates to our customers. Getting a quote for a new roof is an essential step in the decision-making process. With our free estimates, you can get a better sense of the cost of a roof replacement and make an informed decision about whether it's the right choice for you.
Our team of experienced roofing professionals is committed to providing accurate and transparent estimates. We'll evaluate the condition of your current roof and provide recommendations for the best course of action. We understand that a new roof is a significant investment, and we want to make sure you have all the information you need to make the right decision for your home and budget.
To schedule a free estimate, simply give us a call or fill out our online contact form. We'll be happy to answer any questions you may have and provide a detailed quote for your roofing project.
Our Team
We take great pride in our installation team, who are some of the best in the business. Our team is made up of experienced and highly skilled professionals who are committed to providing exceptional workmanship and attention to detail.
We know that the quality of the installation is just as important as the quality of the roofing materials themselves. That's why we work hard to ensure that every roof we install is done correctly and to the highest standards. We use the latest techniques and equipment to ensure that your new roof is installed with precision and care.
With our installation team on the job, you can feel confident that your new roof will be installed correctly and will provide reliable protection for your home for years to come. We stand behind our work and are committed to your satisfaction.
If you're considering a roof replacement, don't settle for anything less than the best. Choose a roofing contractor with a top-notch installation team like ours, and you'll have peace of mind knowing your home is in good hands.
---