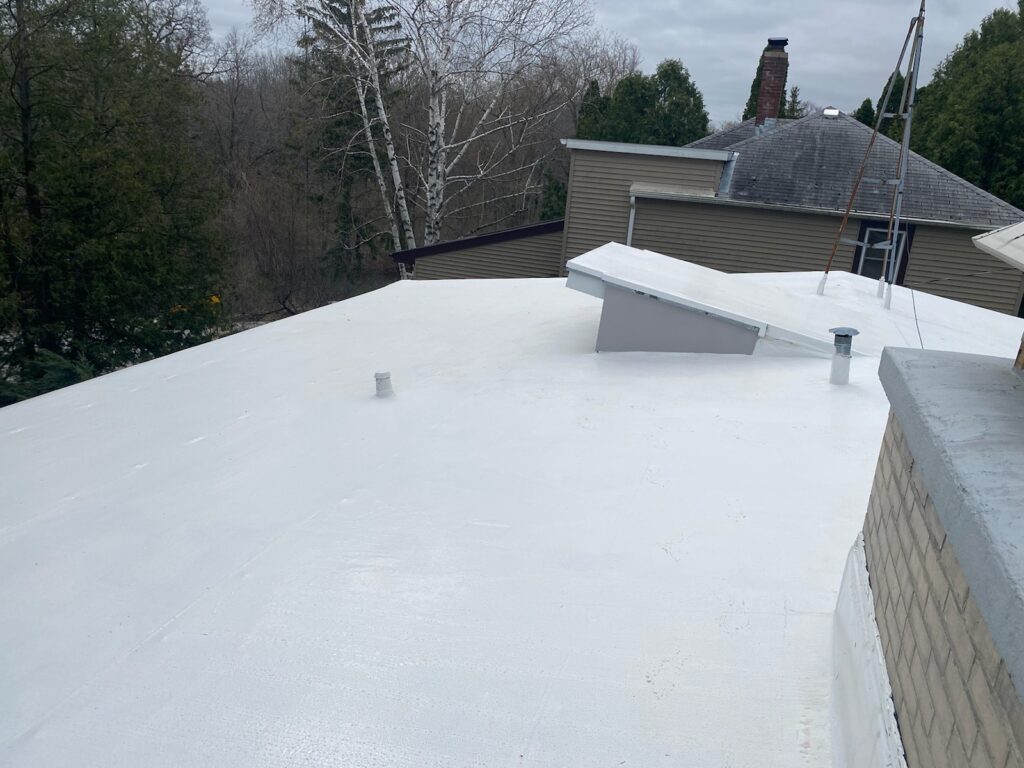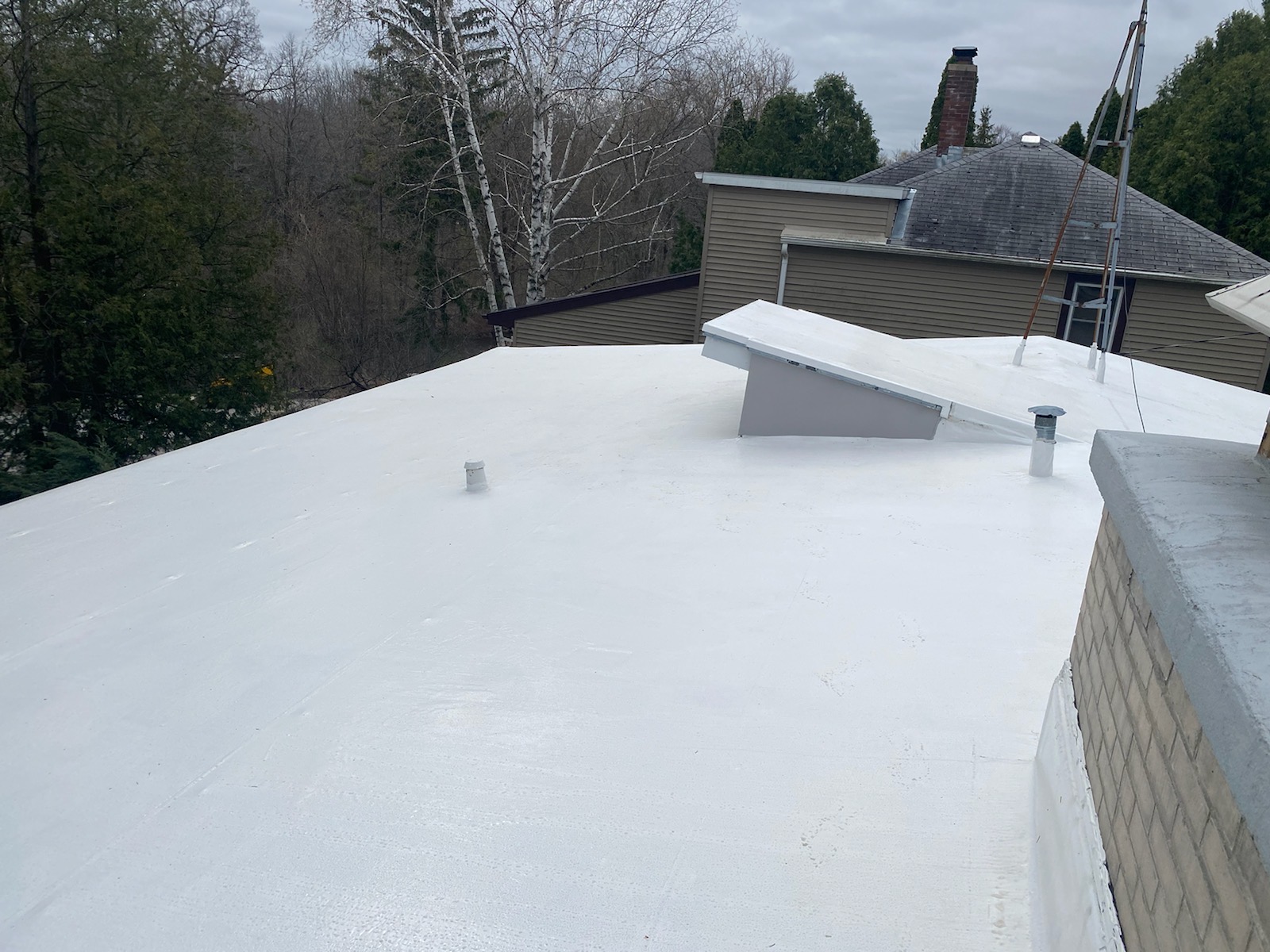 Extending the life of your low slope roof
A clear winner in most popular chemistry types of roof restoration is the silicone coatings option. It makes for a great choice when restoring and protecting any number of commercial or residential roofing systems. This includes metal, EPDM, TPO, built-up roofs and more. Not only can they extend the life of your roof, but they also repair, waterproof and protect your roof in all regions.
Pond watering and UV protection are perhaps the top advantages of a silicon roof coating. These silicone coatings can with stand the effects of pond water without any breaking down simply due to the moisture-cure materials. No water will be absorbed.
Silicon coatings can reflect up to 80-90% of UV rays. For commercial applications, property managers and owners can save month by cutting down on cooling costs during the hotter Wisconsin months.
Free Estimates
Waukesha County residential or business owners wanting to learn more about this product can receive a free estimate. Our roofers are trained professionals and will give you a no-obligation quote for installation. We deliver the very best in our teams of professionals, from the point we first meet our client to the end, Accurate Roof Management works closely with you.
Silicone Coatings
Working with Accurate Roof Management will save you money and time! Our roofers are experts in both Commercial and Residential roofing and will work with you to find the best solution for your home. We offer roof repair, roof replacement, roof inspection, and more.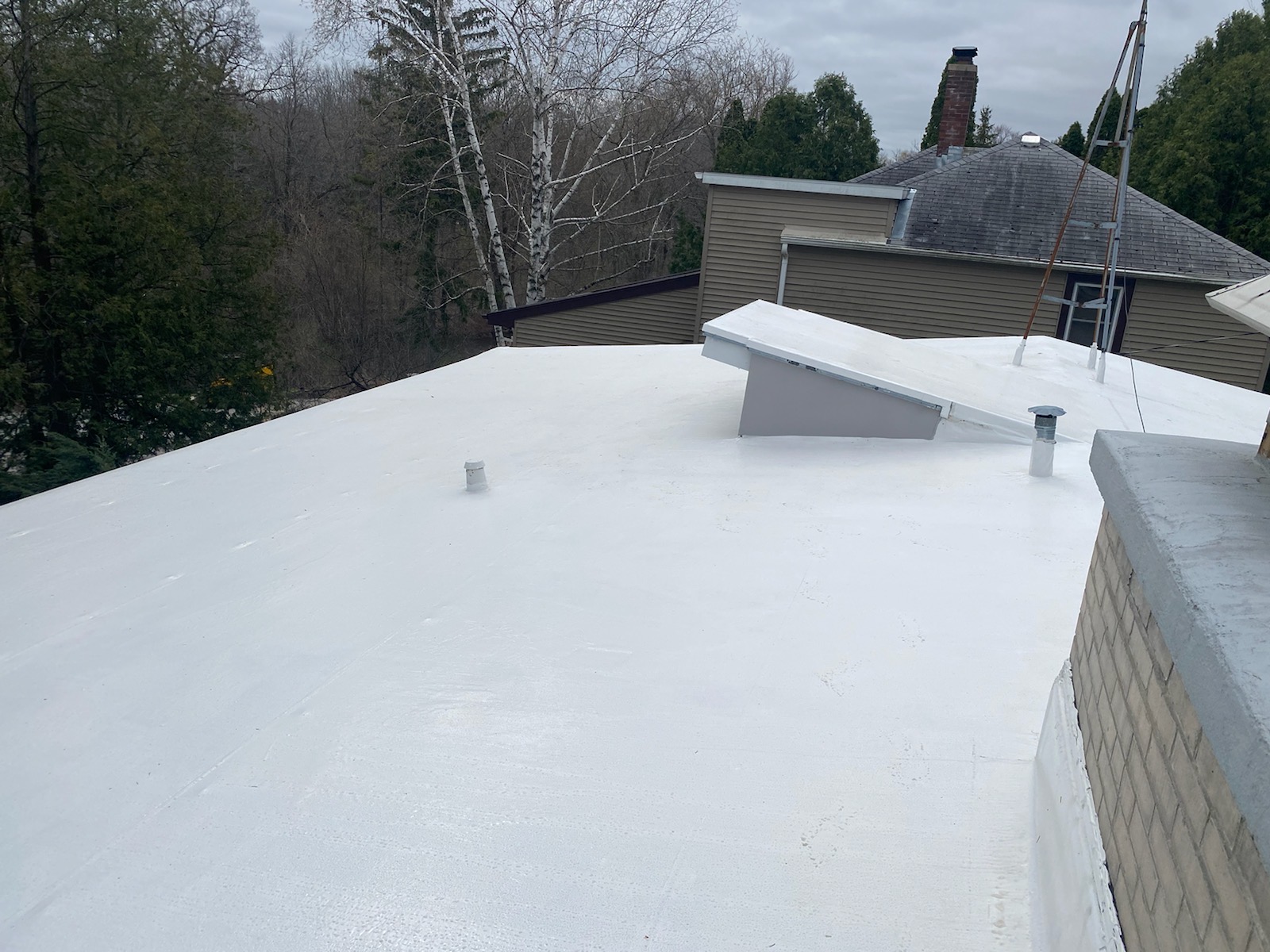 ---